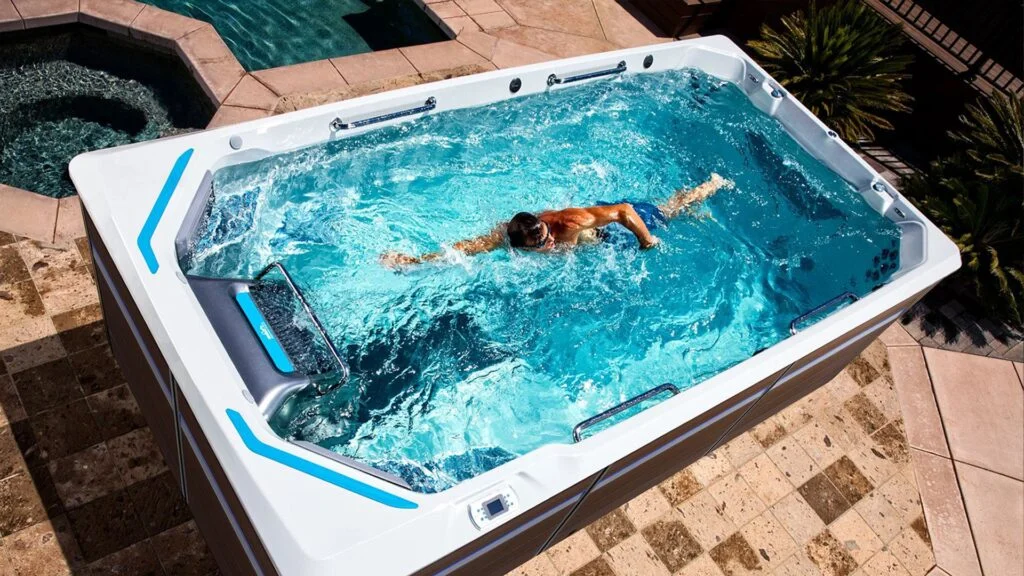 Ever since their introduction, endless pools have gained immense popularity among enthusiastic swimmers and fitness freaks. This is evident by the fact that despite their high cost, they have been sold in huge numbers around the world.
Endless pools have been revolutionary for aquatic therapy, muscle exercises and joint problems. Moreover, they require much less space than regular pools. However, like any other piece of technology, endless pools come with certain challenges.
Here are some of the top complaints that have been made frequently by users of endless pools:
1. High maintenance cost
Endless pools retail at an incredibly high price, and this fact is not hidden from anybody. However, owners of these pools have reported that the repair and maintenance of these is also significantly costly, with most replacement parts requiring a great many bucks.
Moreover, it requires frequent cleaning with specific chemicals, further adding to the cost. The filter of these pools need to be cleaned every week for optimal functioning, and need to be replaced at least twice a year, which is a cumbersome task.
2. Bad customer service
The customer service of endless pools has been an area of great concern among the buyers. It has been reported that the calls and emails of the customers regarding their queries and issues are not answered. When the representatives of the customer service do respond, they are not supportive or helpful which causes great trouble for the customers.
3. Lack of expert technicians
Endless pools are built using relatively advanced technology, which means that they are slightly more complicated to deal with than regular pools. Any glitch or malfunctioning would require an expert technician to fix.
All in all, there are limited personnel who know how to fix endless pools, with some faraway places having none. This presents a huge problem for the owner, if his pool is having technical issues.
4. Fluctuations in swim currents
The swim current of an endless pool is its most focal property. However, there have been frequent reports of fluctuations in swim current due to various known and unknown reasons. Generally, any discrepancy in the motor system or propeller tends to slow down the swim current, which can affect the swimmer.
5. Noise
We all know that operating machinery produces some degree of noise. However, users of endless pools have complained of loud and disturbing noises produced by its motor system. Considering that endless pools have a therapeutic purpose as well, they are expected to be calm and relaxing. However, the loud noise can disrupt that, which makes it a serious concern.
In Endless pools' defense, we would like to add that the engine can be placed 75 feet away, which makes this issue much more manageable.
6. Not suited high summer temperatures
Endless pools are operated by machinery that produces a significant amount of heat. This, coupled with other factors, tends to raise the temperature of water. In places with very high temperatures, customers have complained that the water temperature rises greatly, which makes it impossible to swim in these pools.
To alleviate this problem, pool owners requires insulators that have to be installed which is a massive financial burden.
7. Insufficient underwater lights
Endless pools come with just 2 underwater lights, which do not cover the entire pool, especially during nights. Installation of additional lights is inconvenient and further adds to the cost.
8. The vinyl liner gets torn easily
Endless pools come with a vinyl liner inside a stainless steel shell. While the aim of the vinyl liner is to provide easy handling and cleaning, it has been known to get holes or tears easily. This renders the pool useless until the liner is replaced, which is a huge concern.
9. Limited warranty
Endless pools have a huge number of various parts that keep them functioning, including the motor, filter, heaters, propellers and much more. However, the company offers a warranty of only two years, which means that any damage to any of these parts after 2 years have to be dealt with by the customer himself. Since the machinery used in endless pools is technical in nature, this presents a massive problem to the user.
10. Inefficient heater
Endless pools come with a heating system that is aimed at providing optimal water temperature to people who want to use the pool in winters, and for those who live in colder areas. However, most pool owners have complained that the heater that comes with it is inefficient and does not generate enough heat. This means that additional heaters need to be bought and installed by the customers themselves.
11. Assembly guides are not comprehensive
The installation of technical equipment like the endless pool requires thorough and comprehensive guidance by the company in the form of an assembly guide or manual. However, customers have complained that the information sheets provided by the company are not helpful, and do not explain all the aspects of the pool's operation.
Conclusion
Most of the complaints of the endless pools can be summarized in two key phrases: high maintenance cost and advanced designed, both of which are strongly interlinked.
However, if you are still interested in buying an endless pool, you are more than welcome to do so. Besides the obvious upsides like advanced features, practicality, space-saving and others, there are not many pools like the Endless pools right now.
To help you make an informed decision we have made an entire review of Endless pools here.
Endless pools are the new fad these days, especially among celebrities and athletes because of what they have to offer. If you are a trendy person, endless pools might be the only way to go. And if you're thinking of getting one, you can check out our recommendations list or go directly to the factory store here.
If you liked this product review, you will love our other equally in-depth reviews: