Mini Pebble by StoneScapes and PebbleSheen by Pebble Tec are two of the most popular and iconic pebble surfaces out there. Choosing between these two has become the most common choice pool owners have to face these days.
Their originators, StoneScapes and Pebble Tec, have been in the business for over two decades now, with StoneScapes being a bit more recent. This is plenty of time for us to gauge their durability.
Aesthetics and Looks
Mini Pebble pools are better able to replicate the natural shades and hues of the sea. They give off an earth vibe and are much more suited to homes with a traditional outlook. I, for one, am a huge fan. Have a look for yourself: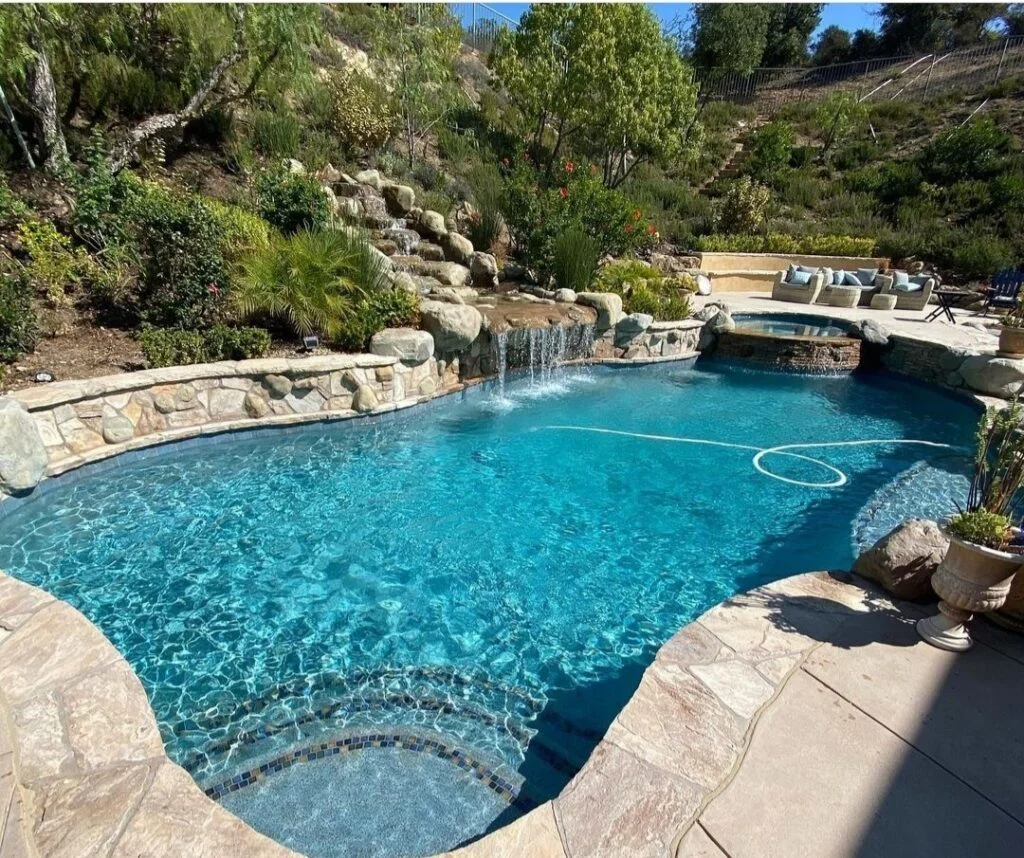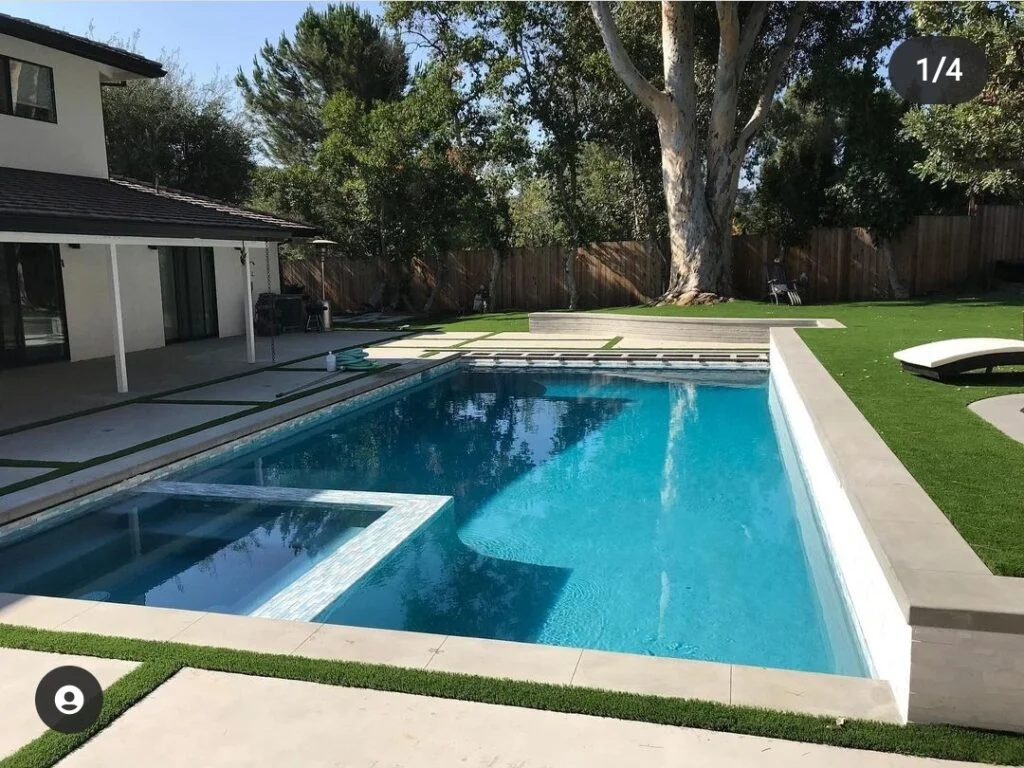 Mini Pebble offers a huge variety of color shades to choose from so you will always find something to your liking. You can read their detailed description and view their pictures in our detailed Mini Pebble review. Here's a list:
Aqua Blue
Aqua White
Midnight Blue
Tropics Blue
Tahoe Blue
Caribbean Blue
Light Blue
Cayman Green
Mariner Blue
Super Blue
Aqua Cool
White
Black
PebbleSheen, on the other hand, uses a mixture of high quality pebbles, glass beads, and seashells to maintain clarity. This gives a modern look to it so homes with a modern architecture would be more suited to it. Here's a few examples: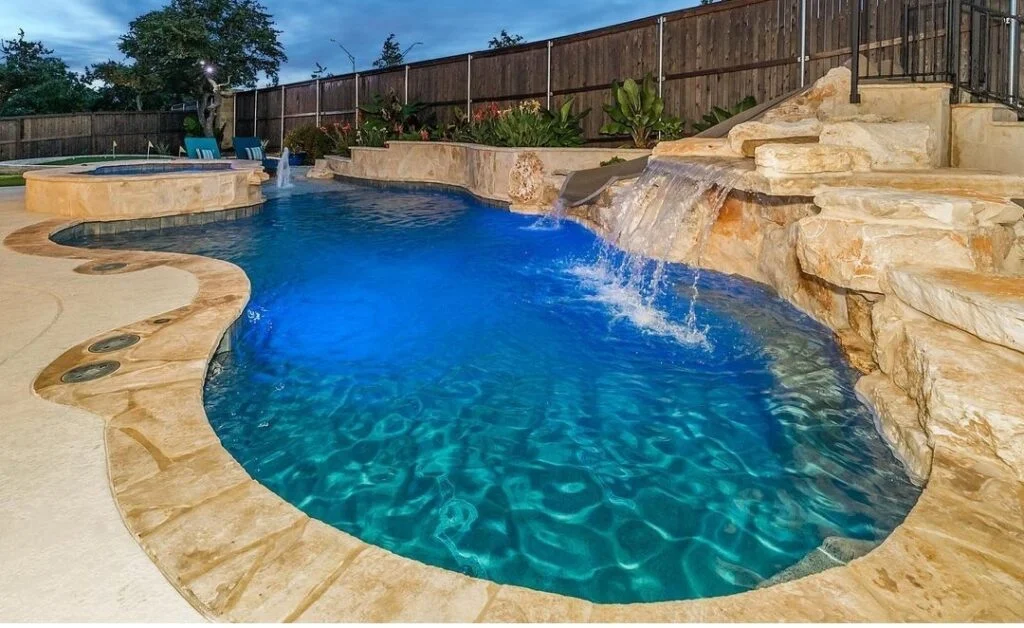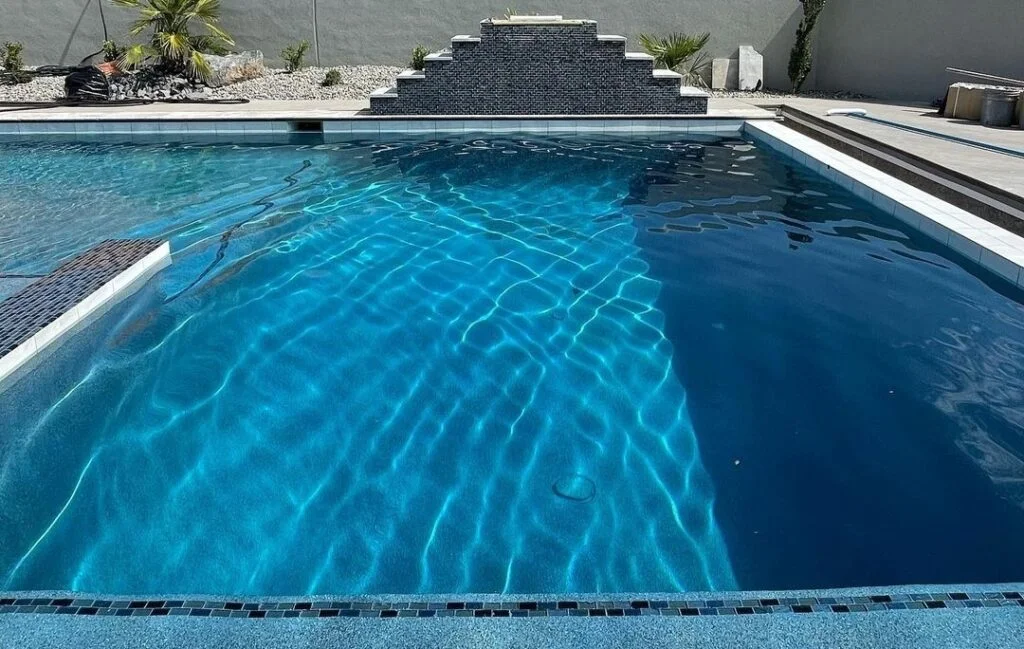 Pebble Tec offers more versatility of design and even longer list of colors to choose from. Here's what I mean:
Blue Surf
Aqua Blue
Black Onyx
Ocean Blue
Turtle Bay
Prism Blue
Blue Granite
Slate Blue
Bordeaux
Desert Gold
Seafoam Green
Irish Mist
French Grey
White Diamonds
Cool Blue
Arctic White
I would hand this category to PebbleSheen but the choice is entirely subjective. PebbleSheen appears to be more vibrant and modern. Also, a greater number of pool owners go for PebbleSheen because of its visual appeal.
For further advice on the matter, or even a personalized quote, hit up our trusted service partners by dialing 888-503-2011.
Texture and Feel
Mini Pebble surfaces are entirely comfortable for shorter durations, according to most users. They are not as smooth as plaster surfaces but that is a problem that plagues all pebble surfaces. Also, they can get a bit uncomfortable if you have been in the pool for long.
PebbleSheen is one of the more refined surfacing options from Pebble Tec because it uses smaller pebbles. All in all, PebbleSheen is a bit smoother than Mini Pebble. They are way smoother than the Original series offered by Pebble Tec.
Durability and Maintenance
Mini Pebble and PebbleSheen are both extremely durable pool surfaces, Like all pebble surfaces, they are considerably more durable than plaster and have a much lower maintenance.
Both of these surfaces will last you decades, 15 to 25 years is a conservative estimate. NPT pools offers a standard warranty of 10 years for both of them. If you choose to go with an authorized contractor, they will even offer you a lifetime warranty.
According to top pool contractors in New York, the durability is nearly identical for the two. The customers disagree, however. A big proportion of pool owners consider Mini Pebble to be a bit more durable.
This could entirely be due to the 'scaling' issue that PebbleSheen surfaces face. It is a common maintenance issue due to disturbances in pool chemistry which causes whitening of the surface. Upon investigation, it was found that this was merely negligence on part of the pool owners and has nothing to do with the actual durability of the product.
Nonetheless, this does imply that Mini Pebble requires much less stringent maintenance and also has a decreased risk of facing issues down the line.
Cost and Value for Money
A definite answer as to which one of these is more expensive is quite difficult. This is because that a huge portion of the total costs is the labor cost which is highly variable depending on your location and your contractor.
Given all things are equal, between the two, Pebble Tec is the more expensive one. But the difference is only marginal, hardly exceeding 8-10%. In fact, quite a few contractor may even quote you the same figures for both of these.
Pebble surfaces are known for their higher upfront costs as compared to regular plaster. Keeping this in mind, StoneScapes and Pebble Tec are economical options which plays a part in their popularity.
Conclusion- What to choose?
Here is a quick table to summarize everything:
| | | |
| --- | --- | --- |
| | Mini Pebble | PebbleSheen |
| Aesthetics | Better replicates sea colors | More vibrant and punchy colors |
| Options | Fewer colors | More colors and design versitality |
| Feel | Rougher | Smoother, smaller pebbles |
| Durability | Slightly more durable | Few complaints of scaling |
| Cost | More economical | Slightly more expensive |
I'll leave the final decision to you guys! Check out more of such comparisons below:
For a more personalized estimate or professional advice on the matter, hit up our trusted service partners by dialing 888-503-2011.