A pool finish is well capable of setting the environment, whether alike to the lush of a forest or with a striking resemblance to the Caribbean. A nice tone of water, conjugated with the signature smooth feel associated with the use of mini pebbles demonstrates exactly why these finishes are this famous in the first place.
Mini pebble finishes are the go-to choice for most people but it is easy to get your mind boggled up when forced to choose between two of the most ethereal tints of colors available.
Both Tropics blue, as well as the Tahoe blue, are relatively impressive in maintaining the prestigious looks of your pool (considering the most important factor is usually the appearance).
In the end, the decision might even solely rely on the fact that which shade delivers more of a punch to your taste buds. Here in this article, we have enveloped all the characteristics of both of the colors entirely in a pocket-sized read.
Aesthetics
Mostly, we leave the aesthetics department to individual choice, because what others might find bland, some might think of as classy and vice versa. However, statistics call out the Tahoe blue for being one of their popular colors, if not the most.
Tahoe Blue
The slightly green-tinted but strongly blue water native to the Tahoe blue is predominantly aspired and loved. Especially by those looking to plant a mini oasis reflecting that of, maybe even the Emerald Bay or the crux of Lake Tahoe.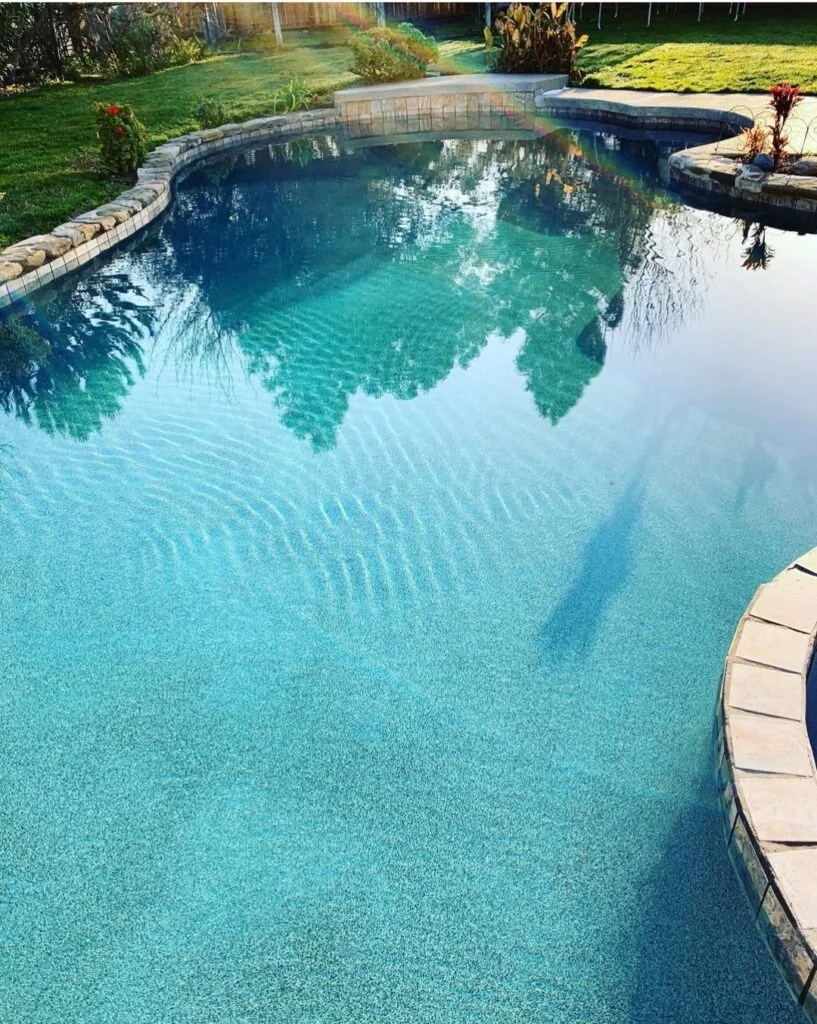 Tahoe blue pool finish consists of white Poaasártland cement with black and gold, blue/gray pigmented natural quartz pebble to give it a natural stone look. They also feature a special blend of small glass bead aggregates with a unique sparkle, if you prefer it that way.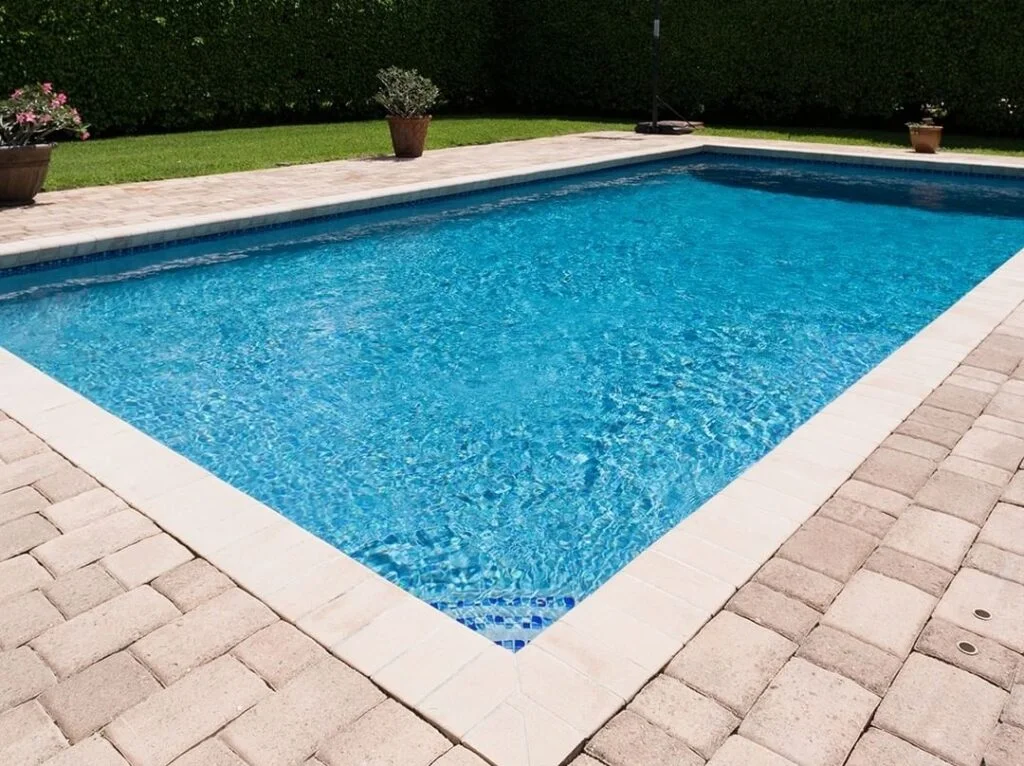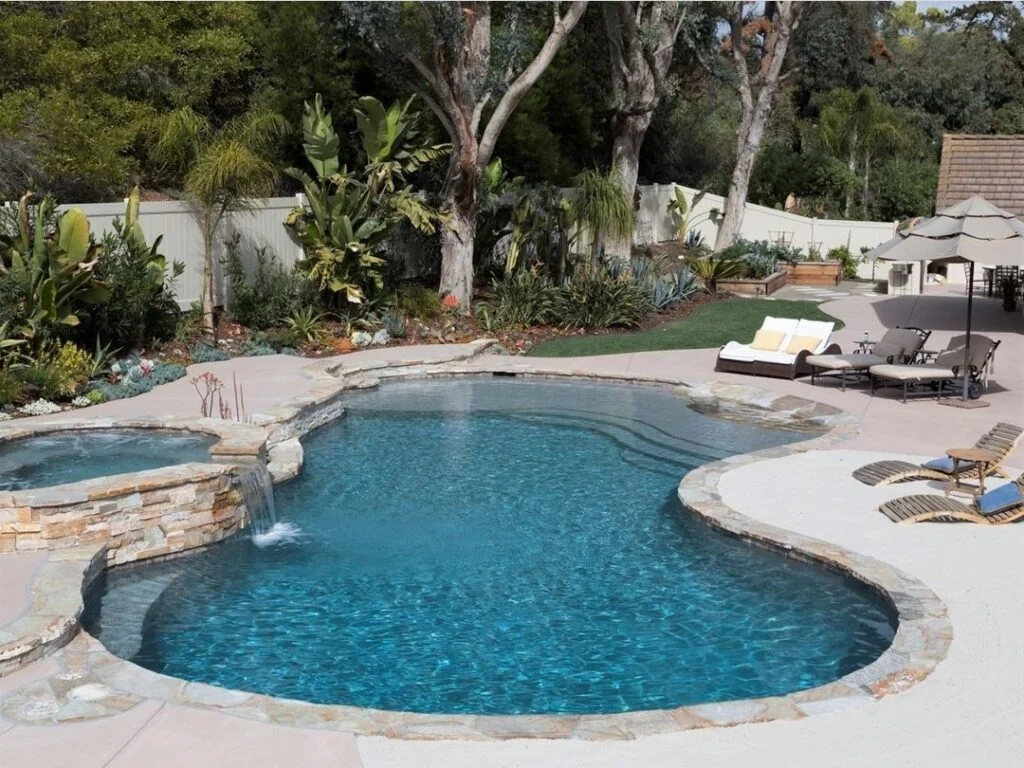 Tropics Blue
Tropical Blue stone scape knocks up a darker blue pool finish that is exceptionally bright, making it perfect for pools with a dark blue interior. It is a blend of dark blue pigmented white Portland cement and gold with black and white natural quartz, giving it a unique look.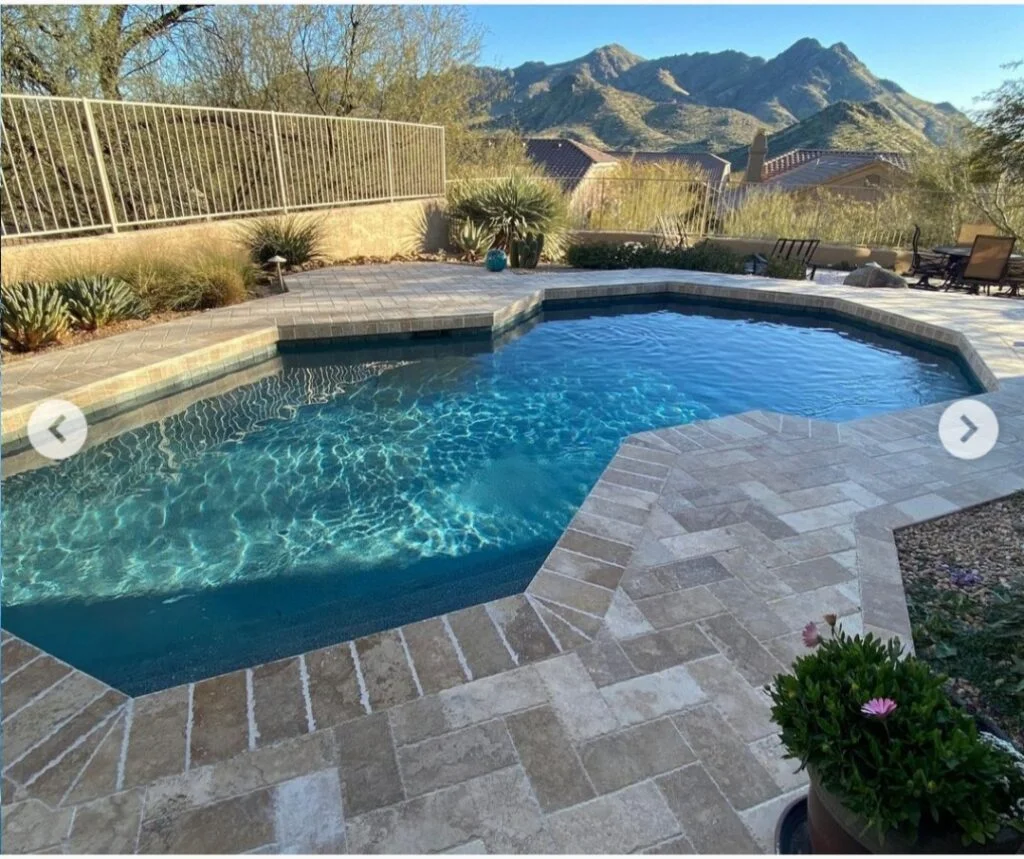 Tropics Blue Mini Pebbles are designed to give your pool a smooth surface with subtle variations. The small pebble design allows for greater color consistency. Also, it has an appealing sparkle ready to light your pool up.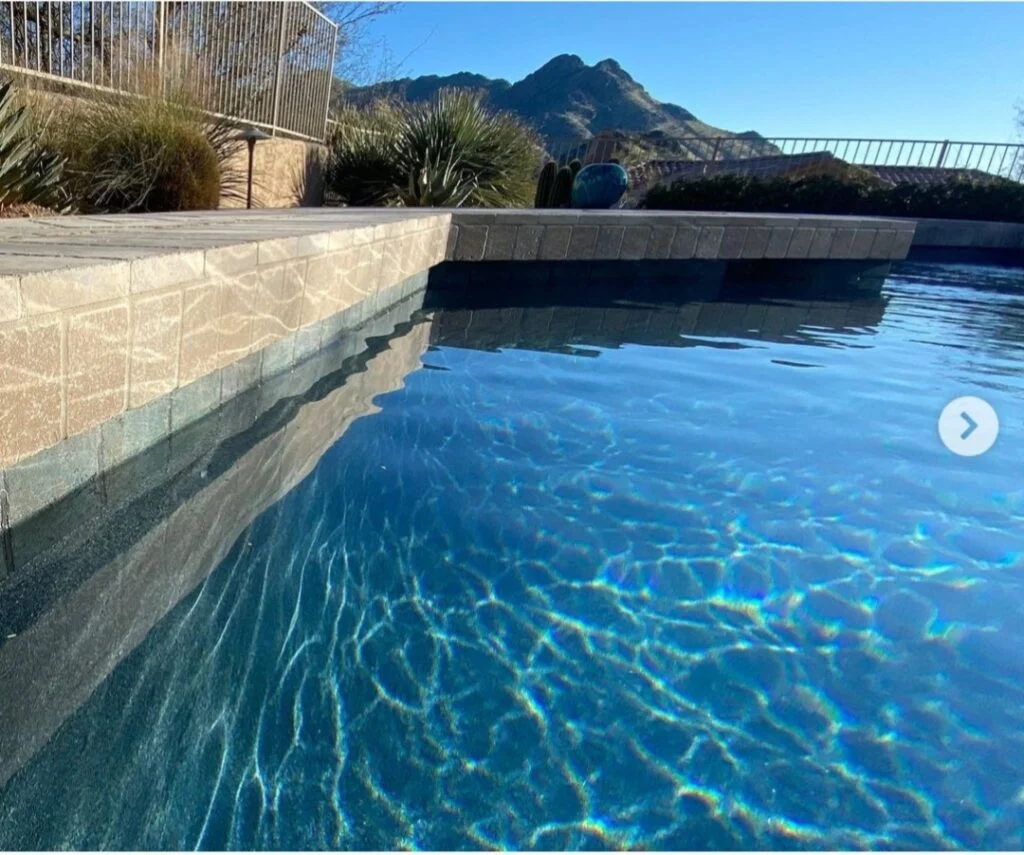 One reason you might choose to go with Tropics blue over Tahoe blue is that it resembles the ocean's depth and gives your pool a superior exotic feel.
However, a lot of people also characterize the former as relatively ostentatious. I'll let you decide!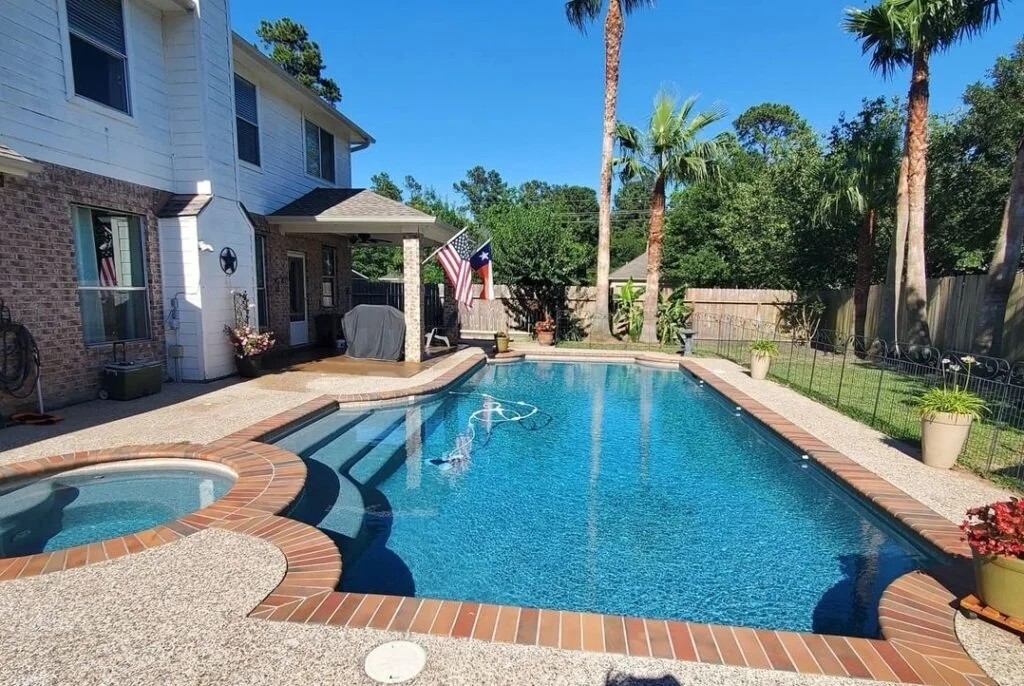 Feel to the Touch
Although both tropical Blue and Tahoe Blue mini pebbles finishes feel smooth to the touch, the Tahoe Blue finish is a little rougher. It comes down to your personal preference.
One of the best features about Tropical Blue finish, which is uncommon most finishes today, is its ability to give you a clean pool water appearance with little maintenance.
Tahoe Blue mini pebbles are also easy on your skin and prevent slipping hazards. They have a smoother finish, making it a great choice for those who want their pool to feel luxurious, while looking the part as well.
Although both finishes are easy to maintain, the Tahoe Blue finish is slightly more difficult to clean, based off it's lighter appearance and smaller size.
Durability
Let me start by saying that both finishes are extremely durable when properly applied, but one finish will be better at resisting stains than the other due to the color; the tropics blue.
The Tropics Blue finish is exceptionally resistant to staining, making it an excellent choice for those who want a pool that promises its looks for years to come. It also doesn't require much maintenance, which means less time spent on upkeep.
Tahoe blue mini pebble is also durable but may not resist staining as well as the Tropics Blue finish. It is slightly more challenging to keep clean, but with a little bit of effort, your pool will retain its beautiful Tahoe blue finish for a significant amount of time.
Pricing
The Tropics Blue finish is more expensive than Tahoe Blue mini pebble. But, with the added privilege of being resistant to staining and requiring less maintenance, it may be worth the extra cost.
Both finishes are considered mid-range in terms of pricing but can vary depending on where you purchase them from. The prices do vary a lot depending on where you live and the contractor you deal with.
Conclusion- Which One to Choose?
Although I prefer the more vibrant shade of Tropics Blue, it is solely a matter of taste. However, speaking on behalf of the numbers, more people would go for Tahoe Blue in terms of appearance.
In conclusion, both finishes are incredibly durable, when professionally applied, and have their own unique benefits but the Tropics Blue finish is better at resisting staining and requires less maintenance.
The Tahoe Blue finish is durable but may not resist staining and requires more care. A significant advantage it has over the Tropics blue is the cost which is consistently lower across all sorts of material choices. Either way you go, you will not be disappointed.
If you liked this comparison, you'll surely like Aqua Blue Vs Aqua White comparison review.